Maintenance Policies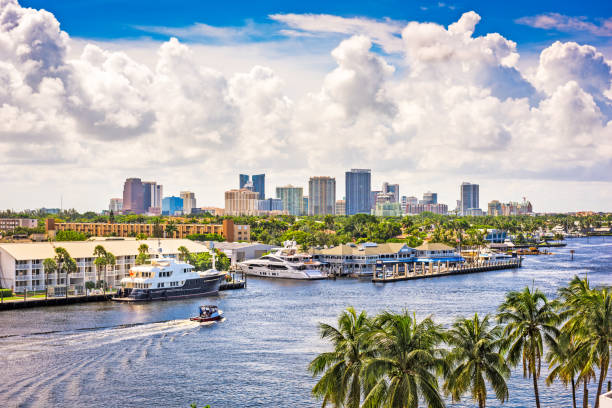 While operators have internal E-scooter maintenance policies, these companies can be required by municipalities to meet minimum maintenance and service standards in order to operate. These requirements may be enacted via local ordinance or state statute and are meant to ensure the safety of users, provide an adequate standard of service, prevent overpromising for permits, and regulate environmental effects. Maintenance includes the upkeep of such E-scooters, involving charging E-scooter batteries, balancing tires, repairing and removing damaged, inoperable, and non-functional units.
Municipal Policies 
A municipality has two approaches in enforcing the maintenance of E-scooters. The first option is to take a laissez faire approach, thereby allowing operators to determine the standards of enforcement. The second approach is to enact legislation to establish its own standards.
Cities are already enacting ordinances relating to E-scooter servicing. For example, Fort Lauderdale requires operators to provide service in all service areas as identified by their permit application. This includes rebalancing dockless mobility units daily based on usage and removing inoperable or damaged E-scooters within two hours of receipt of a complaint, where inoperable or damaged means the unit has non-functioning features (i.e. gear selectors, bells, lights, etc.) or is missing components (i.e. grips, fenders, etc.).[1] Los Angeles requires operators to provide a mechanism for Users to notify the operator when there is a safety or maintenance issue, maintain an operations center in the City and a 24-hour contact person available for emergency removals, and maintain updated contact information of City's operation team.[2] Additionally, operators must remedy inoperable E-scooters within two hours from the hours of 7 am-10 pm. [3]
To ensure operators adequately maintain their E-scooters, municipalities may pass legislation establishing or clarifying the liability the operators may incur for failure to properly maintain the E-scooters. Municipalities may also consider passing legislation defining E-scooters as a "vehicle requiring registration" and conditioning registration upon periodic inspections (similar to emission inspections required for other automobiles in some states). Operators may also be required to periodically provide municipalities with certain maintenance information, such as inspection or repair logs.
Company Policies 
Internal E-scooter maintenance policies vary between operators. Uber handles E-scooter upkeep by having either Uber employees or employees from staffing agencies pick E-scooters up from city roads and take them to a warehouse for maintenance around once every 24 hours. Uber E-scooters receive a full inspection before they are deployed again.To enhance efficiency, Uber is working towards developing E-scooters with batteries that can be swapped on the road, eliminating the need to relocate the units. Further, Users can report E-scooter defects in the Uber app, and non-users can by writing or calling the Operator.
Bird and Lime hire chargers on an independent contractor basis, called Bird Chargers and Lime Juicers respectively.[4] For Bird, anyone can apply on the website to become a charger and earn a little extra cash; however, some cities have caps on the number of chargers.[5] To apply, you must provide some basic personal information such as your name, telephone number and email address as well as your banking information so you can receive your money through direct deposit.[6] It may take several months to hear from Bird, but the next step is a basic phone interview where they will ask you questions such as what car you drive and how many E-scooters you can charge a night.[7] Once you've been accepted, you will receive your charger and then you are free to begin charging.[8]
To begin the process of working as a Bird Charger or a Lime Juicer, you must go into "charger mode" in the company's app and find E-scooters to charge on their map.[9] Once located, the E-scooters are "captured" and taken to a charging location.[10] After the units are charged, they are released once again for public use.[11]  The payment amount varies "based on how long it's been since the scooter was charged and when the scooter became available".[12] Bird pays between $3 to $20 per scooter, while Lime begins with a base pay of $5 per scooter and fluctuates minorly.[13]
While it may be more efficient, hiring independent contractors has its own set of issues. In oversaturated markets, chargers are competing for the same number of E-scooters. This has led to fights between chargers about control of the E-scooter; people have stolen the E-scooters in an effort to lure an unsuspected charger to a dangerous position often in an attempt to rob an unsuspecting teenager.[14] Many E-scooter companies charge extra money for E-scooters that are "lost," so some chargers will hide a large number of E-scooters and once the E-scooters are deemed "lost" the charger will cash in.[15] Since the charger will typically steal a large number of E-scooters at one time, competing chargers have been led to a property and, once discovering the charger has hoarded E-scooters, has demanded the perpetrator hand over the E-scooters.[16]
Uber is working on a solution where chargers can switch out the batteries instead of having to haul off the E-scooters to charge every time.This will allow more operational E-scooters at any given time and will save the extra work of having to pick up and carry the E-scooters daily. In addition to the shortened battery life, the average lifespan of an E-scooter is only one or two months.[17] Because of the natural wear and tear of an E-scooter, companies are trying to design a more rugged version that will last longer.[18]
Conclusion
As technology evolves, E-scooter maintenance becomes more effective and efficient. For example, Superpedestrian, a startup from MIT, has developed a smart, self-repairing, industrial-grade E-scooter.[19] These E-scooters self-monitor, and when "a problem is encountered, the vehicle's own central computer is notified and the E-scooter attempts to isolate the issue. Using a number of self repair programs, the E-scooter can actually solve and repair by itself many of the common problems that sideline other E-scooters, such as battery voltage imbalances that are a common issue in electric vehicles."[20] For issues the unit cannot self-repair, it still diagnoses the problem and predicts what the solution will be then provides that information to the company. This technology would enable E-scooters to be safer, as they do not require user complaint or daily inspections to initiate the maintenance process. Additionally, such technology surpasses the disposable nature of current consumer-grade E-scooters.[21]
SUGGESTED LEGAL LANGUAGE
All PROVIDERS shall:
(a) Provide a mechanism for USERS and NON-USERS to notify the PROVIDER when there is a safety or maintenance issue with an E-SCOOTER.
(b) Maintain a operations center in the [MUNICIPALITY] and a 24-hour contact person available for emergency E-SCOOTER removals.
(c) Maintain updated contact information of [MUNICIPALITY]'s operation team.
(d) Remedy inoperable E-SCOOTER within two hours from the hours of [7:00am to 10:00pm]. An OPERATOR shall not return an E-SCOOTER into revenue service that is not safe to operate.
(e) Submit a maintenance schedule and maintenance logs to the [MUNICIPALITY]'s Department of Transportation.
(f) Have a performance bond of [$80] per E-SCOOTER. The form of the bond shall be approved by the [MUNICIPALITY]. These funds shall be accessible to the [MUNICIPALITY] for costs that may be incurred for, including but limited to, removing and storing improperly parked E-SCOOTERS and if an operator fails to remove the E-SCOOTERS, its permit is terminated. If an OPERATOR increases the size of its fleet, the performance bond shall be adjusted appropriately before deploying additional E-scooters.*
* This language is modeled from Los Angeles Department of Transportation, Dockless On-Demand Personal Mobility Conditional Permit, 26 (2018). The terms are consistent with the definitions section on the FAQ page.
[1] Fort Lauderdale, Fla., Ordinance No. C-18-16, § 27-265(c)(5-6) (2018).
[2] Los Angeles Department of Transportation, Dockless On-Demand Personal Mobility Conditional Permit, 26 (2018).
[3] Id.
[4] Pat, Working as a Bird Scooter Charger, Ridester (March 7, 2019), https://www.ridester.com/bird-scooter-charger/; Bird Charger and Lime Juicer- Side Hustling as an Electric Scooter Charger, Financial Panther, (November 25, 2018), https://financialpanther.com/bird-charger/.
[5] Supra, Pat at 8.
[6] Id.
[7] Supra, Bird Charger and Lime Juicer at 8.
[8] Id.
[9] Id.
[10] Id.
[11] Id.
[12] Id.
[13] Id.
[14] Taylor Lorenz, Electric Scooter Charger Culture Is Out of Control, The Atlantic (March 7, 2019, 9:00 AM), https://www.theatlantic.com/technology/archive/2018/05/charging-electric-scooters-is-a-cutthroat-business/560747/?single_page=true.
[15] Id.
[16] Id.
[17] Amir Efrati & Cory Wienberg, Inside Bird's Scooters Economics, The Information (March 7, 2019, 9:00 AM), https://www.theinformation.com/articles/inside-birds-scooter-economics.
[18] Andrew J. Hawkins, Electric scooters need to toughen up — and stay out of lakes — if they are going to survive 2019, The Verge (March 7, 2019, 9:15 AM), https://www.theverge.com/2018/12/16/18141418/scooter-vandalism-rugged-bird-lime-spin-acton.
[19] Micah Toll, Superpedestrian's Self-Repairing Electric Scooter Is Exactly What Lime And Bird Need, Electrek (March 7, 2019), https://electrek.co/2018/12/04/superpedestrian-electric-scooter/.
[20] Id.
[21] Id.